Studying with others is one of the best ways to learn. The courses I offer provide opportunities for committing to a writing practice, developing your author's voice, and engaging in powerful feedback sessions. Whether you want to finally write your book, learn how to blog, capture your family's legacy stories, or write to heal, the courses I've created will guide you along the way.
Does this sound like you?
You know you have a book inside you…
But you're not sure if you're ready for a long-term commitment with a writing coach…
And you know you need someone to hold space for you, be there waiting for you to sit your butt in the chair and start–or finish–the book, the blog, the course–your work.
You need a writing circle that meets at a dedicated time and place each week where you can share space with other writers who need similar support. You need a community!
You know you need to sit down and write – your book, your blog, your course…
But you'd rather scrub the toilet, clean out the refrigerator, or binge on Netflix than sit down with your computer.
You need a likeminded community committed to dissolving hidden mental blocks and putting the proverbial pen to paper.
 Be seen and heard.
 Free yourself and unleash your creativity!
Is 2023 the Year that You Finally Write Your Book?
That idea has probably been rolling around in your mind for years.
You awaken in the middle of the night writing a scene or a chapter. 
You carry around a notebook filled with ideas.
You see the possibilities that open to you once you finally are a published author.
And yet you've hesitated.
You've done nothing to bring your book to life!
Here's your chance to honor that calling that You are the person chosen to bring a special message into the world – one that will inspire, heal, and transform others.
Join Literary Midwife Kathy Sparrow in the premier program,
Write Books That Change the World

TM
Create a Book Marketing Plan that Sells!
Many authors believe that their work is done once they've written their book. Writing the book is actually just the beginning of your publishing journey! Once that book is beginning to take shape, it's time to view your book as a business. You want to sell books, right? Then you need a plan!
Write an effective synopsis of your work.
Summarize each chapter so that you know exactly what benefits your readers receive from your message.
Craft a bio that highlights your wisdom, expertise, and knowledge. (This means you get to brag!)
Know your "competition" by scouring Amazon and Goodreads for books similar to yours.
Identify your Influencers (people who will brag about you!).
Make a list of your Fans (folks who will buy at least one copy of your book).
List all of your organizations and affiliations
Assemble a media list where you'll send an announcement about your book.
Create a promotional plan that sets you apart from other authors, 
Plus much more!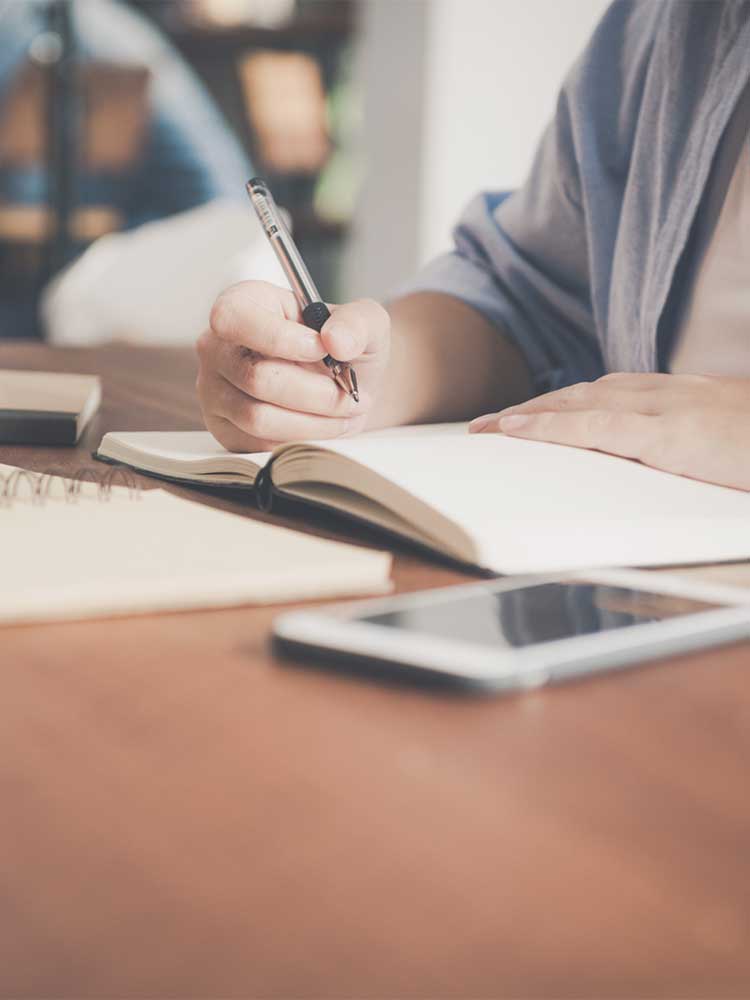 In addition to meeting 2 times a month for 3 months, I'll provide you with individual feedback on each section of your marketing plan. 
Plus, you'll get a 45-minute individual consulting session with me.
By the end of this course, you'll have the Plan and Confidence that will allow you to sell far more books than if you simply loaded your books on Amazon and hoped for the best. 
Write Blogs that Impact, Influence, and Transform Course
Here, you'll learn the best way to speak to your audience, structure your blogs, and discover different platforms to increase your visibility. We will:
Meet twice a month for a total of 6 sessions 
Identify your ideal audience
Create a structure for your blogs
Learn to create social media posts that effectively announce your latest blogs
You'll also receive feedback on each of your blogs, and your final version will be edited and copyedited.
"Kathy Sparrow's book coaching allowed me to get motivated with my book. I've had this idea festering for over a year. I have a collection of notes, 3 x 5 cards, and journal entries strewn about the house, and Kathy helped me to bring it all together and start productive writing. It is an awesome feeling to make the kind of progress that I did in her class.

Kathy Sparrow was able to assist me in getting down a solid structure for the book so that I now feel I can go off and succeed on my own. She read through my submissions with genuine interest and gave good feedback, plus some good ideas.

One of the best ways that Kathy Sparrow helped me to achieve my book writing goals was that she taught me a process that I find extremely useful in getting started and keeping on. I will be able to use this over and over again, for all the story ideas I have. Plus, I really appreciate the goal we set for follow-up two months down the road. This assures me that I will keep writing.

Is there anything else that you would like to add? This was the best writing class I have ever taken. I feel that I was most successful in Kathy's class. She is a very good instructor, and I would recommend her class to anyone with an idea for a book, whether it be fiction or nonfiction."
The Legacy Keeper is the keeper of knowledge. Recording the lessons of family triumphs and lessons of loss and pain—and capturing the fruit that can be derived from them—is the mission of the Legacy Keeper.
The good times and those challenging ones are all part of the human experience. They all make us who we are today and weave the story of our legacy. This is the priceless gift we can leave to our children and our grandchildren…Our legacy—and theirs.
If preserving your family history is important and you want to ensure that your legacy lives on, please contact me and we'll work together to create a timeless book.
"Kathy Sparrow edited my first manuscript, Vista Nieve. Although I have written many scientific articles, this, a biography of the adventures of our family living on a coffee plantation on a coffee plantation in the Sierra Nevada de Santa Marta mountains of Colombia, South America, was my first book-length attempt. Thus, I was sensitive about my effort and unsure about the whole process. Kathy is a true editing professional, sensitive to the concerns of an author, and superb at calming the fears of a novice writer. She went over my manuscript countless times, and made numerous valuable suggestions along the way. I am pleased heartily to recommend her as a writing coach and editor, especially for beginning writers."
"My deepest appreciation and gratitude to Kathy Sparrow for guiding me from the start of the diary version of my book to creating a story that will change many lives. The power of my story will shine thanks to her wisdom, encouragement, and patience. Trust the process.
Trust Kathy Sparrow."
"It seems like yesterday that we sat at Barnes and Noble, and I cried through 'Roses and John Jacob Vassey,' and all the other stories and blubbered into my coffee cup about who would ever read them and why anybody would care. It was your encouragement and unwavering belief in the worth of my work that kept me writing; your gift of insight kept me digging below the surface of the words to find real meaning and understanding. For all of that, I am truly grateful. I am now a published writer. I hope you will take pleasure in reading Roses one more time and in knowing that you helped make my dream come true."
"As writers, we like to share ideas and stories that might help others grow. Our craft is thought-provoking, whimsical, heartbreaking, hilarious, healing, and, always, selfish. For we like to think we have the ultimate tale to tell.

It is Kathy Sparrow who is truly the master of this craft. She is able to adapt the tone of the writer, spin the words, and create the story we were meant to hear. Her love of words and a good story goes beyond editor or wordsmith. She has a passion that is felt deeply among her peers––and greatly appreciated."

Literary Midwife Kathy Sparrow is an award-winning author, ghostwriter, and publishing consultant who has been mentoring aspiring writers of non-fiction, fiction, and poetry for over two decades. Many have penned bestselling books because of her book coaching services.
Known as a "behind-the-scenes secret weapon" to thought leaders, Kathy specializes in the areas of self-development, leadership, and memoir. She was recently named one of the "Top 15 Book Coaches to Watch in 2023" by LA Weekly.
Kathy is the co-author and project lead of Ignite Your Leadership: Proven Tools to Energize Teams, Fuel Momentum, and Accelerate Results. Her novel, The Whispered Teachings of Grandmother Trout, is touted as the feminine version of A River Runs Through It. She is co-author of the children's books Stanky & Cece: Break the Rules (2022) and Stanky & Cece: Out of Control (2023). She is completing It's All in the Cast: A Fly Fisher's Guide to Presence, Power & Performance (2023). 
As a collaborative writer, she has ghostwritten books and blogs on the topics of banking, personal growth and development, memoir, and leadership, including The Precipice of Life: Leadership and Personal Growth Insights from a Mountaineer's Edge.
Throughout her career, she has worked with IDG Press (the former For Dummies publisher), Master's Press, Wish Publishing, ARE Press, and others. Her work as a journalist has also appeared in Saltwater Fly Fishing, Indianapolis Woman, Indiana Business Magazine, E magazine, Hudson Valley Magazine, and many more.
A university professor, she has taught writing in first-year writing programs, sophomore literature, theatre, and marketing for authors.    
Kathy has studied transformational methodologies with Jack Canfield, founder of Chicken Soup for the Soul and author of The Success Principles, Dr. Deb Sandella of The RIM® Institute, Laurie Seymour of The Baca Institute, and Renee Moorefield of Wisdom Works. She is a Certified Canfield Trainer in The Success Principles and Canfield Methodologies, Certified Be Well Lead Well Pulse® Guide, and Master RIM® facilitator. Kathy relies on the science of success tools to assist her clients in overcoming obstacles and mindset limitations, as well as identify how to create a life filled with vitality and wellbeing. Kathy has been recognized as Top Life Coach by Coach Foundation, one of the biggest names in the coaching industry. She holds a master's degree in English with a concentration on literature and cultural studies.
Kathy enjoys yoga, hiking, fly fishing, and adventures with her partner and family. She spends her time in LA and San Diego, and you can also find her in Colorado, Mexico, Costa Rica–or wherever her travels take her. Her websites are: www.kathysparrow.com and www.awritablelife.com