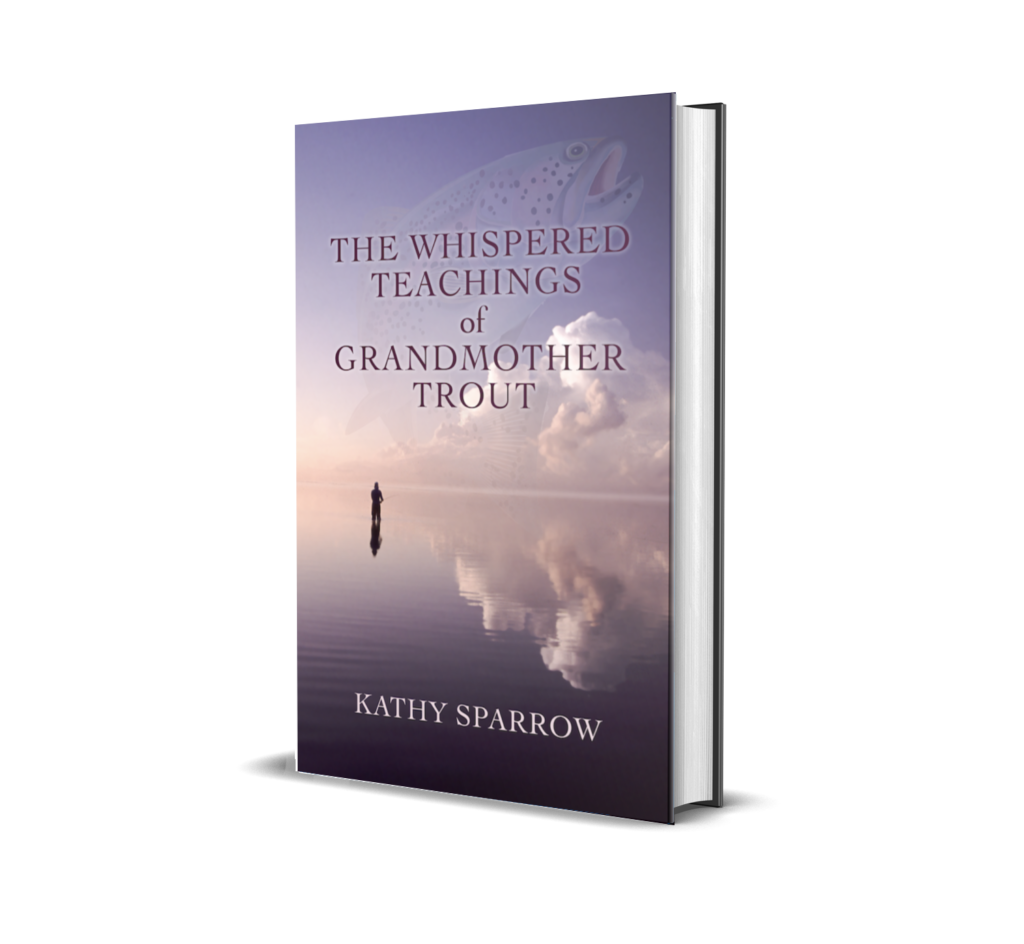 On the surface, Ali Stephenson has it all–a secure position at Southern Style Magazine, where she's risen to the ranks of managing editor and the possessions that a six-figure salary makes possible. She has good friends, practices yoga daily, and takes long strolls on the beach near her home on the Chesapeake Bay. Yet, little does she know that she's being groomed to take over her mentor's role as publisher.
Before that occurs, however, Joe Driscoll, the current publisher, sends Ali off to deep South Texas to write about fly fishing on the Lower Laguna Madre. She has no idea that her life was about to change drastically–and that she'd be forced to face much of her past that she has been diligently keeping at bay.
 Like many women, Ali has a history of choosing unavailable men, stemming from her childhood trauma. Her father murdered her mother, leaving her to be raised by her grandparents on a farm in the Blue Ridge Mountains. However, Ali's healing begins when the feisty lodge owner Mama Kate, who has a deep devotion to the divine feminine, challenges Ali to face her demons and embrace her inner wisdom.
The Whispered Teachings of Grandmother Trout is best described as a feminine version of A River Runs Through It, weaving together the complexity of navigating human relationships set against the backdrop of saltwater fly fishing and the connection to nature.
While it is a woman's coming-of-age novel, men are also seeing themselves within this story. They forge a connection with the prominent male characters–Captain Jack Cooper, Ali's fly fishing guide and Gus Gammons, Mama Kate's faithful companion, whose complicated relationship with Kate, mirrors Ali's own resistance to trust her heart and make decisions for her life that are choices rather than reactions.
What Readers Are Saying About
The Whispered Teachings of Grandmother Trout
"Fast-paced, filled with enough Southern coastal Texas lure, nature, fly fishing, humor, sex, drama, and clever surprises all the way to the last page to make it thoroughly entertaining. This is what GREAT movies are made of."

~ Wanda Taylor, "The South's 1st Lady of Fly Fishing," National Advisory Staff at Temple Fork Fly Rods: TFO "Temple Fork Outfitters. www.wandataylor.com
What Readers Are Saying About
The Whispered Teachings of Grandmother Trout
"I had a hard time putting this book down. Kathy's words drew me in with her expressive writing style and alluring storyline. She takes you on this in-depth journey through the lives of these wonderful characters and paints a beautiful inviting picture of South Texas and the Laguna Madre."

~ Alex Ramirez, CEO of Outdoor Specialty Products, a manufacturing rep in the fly-fishing industry including Far Bank Enterprises (parent of Sage, Redington, and RIO)
What Readers Are Saying About
The Whispered Teachings of Grandmother Trout
"I have a stack of books next to my bed that I've been very gradually working my way through. They're all non-fiction, "personal growth" books, to help me gain a better grasp of that, ever-elusive, inner peace or to learn something new to share with my clients, readers, and radio show listeners. But, as the warmer weather arrived, I was thinking more and more about playfulness and giving in to guilty pleasures. I began to crave a good piece of fiction, one where I could relate to the main character and get lost in the story. Kathy Sparrow's book has fulfilled this craving. I became so wrapped up in the story that I stayed up late at night, unable to put the book down, emotionally wrapped up in the character and all of her personal ups and downs. In the end, I didn't feel so guilty about this pleasure because I could feel a subtle shift inside. Perhaps, I had achieved a bit of that 'personal growth' while enjoying the read, learning some of the lessons with Sparrow's protagonist, Ali, from the whisperings of Grandmother Trout."

~ Dr. Mara Karpel, psychologist, radio show host, and author of The Passionate Life: Creating Vitality & Joy at Any Age
What Readers Are Saying About
The Whispered Teachings of Grandmother Trout
"Kathy Sparrow's The Whispered Teachings of Grandmother Trout offered me a challenge. As I became engrossed in the lives of Ali and Jack, their thoughts felt like they became my own. My mind filled with their options and fought with the same emotions. The turning point for me was when the trout said, 'I'm over here.' I spend a fair amount of time outdoors as a sanctuary from daily life and a place to gather my thoughts. I wonder if I am really listening. Ali did not get it right away and had to let go of her fears to understand the whispers. Having made a significant career transition, I would say I have not let go of my fears. Perhaps if I listen more closely, I can learn from 'whispered teachings' and challenge the edge of comfort and fear."

~ Mike McCleish, former Army Special Forces, veteran, and Media/Photographer Coordinator for Project Healing Waters Fly Fishing - Colorado Springs
What Readers Are Saying About
The Whispered Teachings of Grandmother Trout
"I so enjoyed The Whispered Teachings of Grandmother Trout for many reasons. First, I love it when I forget where I am sitting and what I am doing as I was transported to the Laguna Madre and became deeply engrossed in the happenings of Ali, Kate, Gus, Joe, Jack, and Skipper. The well-developed characters were not just names, but people I got to know. I was drawn into the captivating connection to nature and the solace it gave to so many. There was great depth to the storyline with instruction on fly fishing, development of characters, and an alluring writing style that read easily!"

~Merril Boruchin Spielman, Dean of Refugee Film School, Holistic Life Coach, and global traveler
What Readers Are Saying About
The Whispered Teachings of Grandmother Trout
"Only a woman who deeply knows the true anatomy and soul of fly fishing could so wisely reel us into this parallel world of the anatomy and very soul of human challenge, passion, and the call to surrender. Sparrow brings feminine divinity home to roost in the waters of Southern Texas. Brilliant."

~ Molly Lord, TUNED-IN Productions, www.mollylord.com
Kathy's Commitment
to Tithing a Percentage of Sales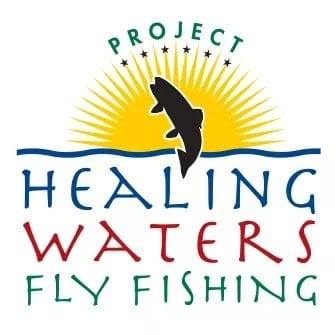 I have a deep appreciation for the work of Project Healing Waters Fly Fishing and the organization's commitment to the healing of disabled veterans through the world of fly fishing. There were times when in my role as Media Lead for the Colorado Springs Chapter, I received more than I gave. I made good friends and experienced the beauty of Colorado waters. Most importantly, I witnessed the incredible transformation of men and women through fly fishing. Because of this, I will be donating 5% of the net sales, split between the national headquarters and the Colorado Springs Chapter.
Being on the water, learning to fly fish, and eventually becoming a guide, taught me a lot about myself. I became more confident both on the water and off. I also deepened my connection to myself and my inner wisdom.
FFI Women Connect is dedicated to creating a community of women fly fishers where sharing inspiration is offered in a fun, non-intimidating environment as women develop and improve fly fishing & tying skills. FFI Women Connect will also receive 5% from the net sales of this book.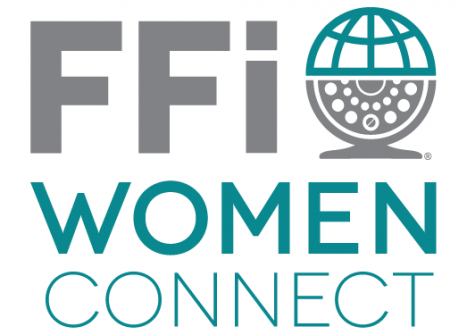 An award-winning author, leadership and empowerment expert, and university professor, Kathy Sparrow is the CEO and Founder of A Writable Life Publishing. She has been mentoring aspiring writers of non-fiction, fiction, and poetry, for over two decades, many of whom have penned best-selling books and whose works have been included in anthologies.
Kathy was the co-founder and manager of Kingfisher Inn, a dedicated-only fly fishing lodge located in Arroyo City, Texas, just a short boat ride from the Mother Lagoon, the Lower Laguna Madre. She was also one of the first female saltwater guides in the nation.
Her memoir, On the Mother Lagoon: Fly Fishing and the Spiritual Journey (to be re-released in the Winter of 2022.), chronicles her experiences as she learned to fly fish and discovered more about herself and the importance of connecting to nature. She is also the co-author and project lead of Ignite Your Leadership: Proven Tools for Leaders to Energize Teams, Fuel Momentum, and Accelerate Results.
Kathy has studied transformational methodologies with Jack Canfield, Dr. Deb Sandella of The RIM® Institute, Laurie Seymour of The Baca Institute, and Renee Moorefield of Wisdom Works. She is a Certified Canfield Trainer in The Success Principles and Canfield Methodologies, Certified Be Well Lead Well Pulse® Guide, and Master RIM® facilitator.
When she's not working with her clients or penning her own blogs and books, Kathy enjoys yoga, hiking, fly fishing, and adventures with her family. Her basecamp is currently in San Diego, but you can also find her in Colorado–or wherever her travels take her.
The Whispered Teachings of Grandmother Trout
Be the first to know when the book is available and get a sneak preview excerpt of the book.