A Writable Life Writing Community
You know you have a book inside you…
But you're not sure if you're ready for a long-term commitment with a writing coach…
And you know you need someone to hold space for you, be there waiting for you to sit your butt in the chair and start–or finish–the book, the blog, the course–your work.
You need a writing circle that meets at a dedicated time and place each week where you can share space with other writers who need similar support. You need a community!
Here's the solution: A Writable Life Writing Circles
Tuesdays from 11:00 a.m. to 1:00 p.m. PT or Wednesdays, 8:00 a.m. PT to 10:00 a.m. PT
We meet on Zoom and write. We'll open first with a short meditation to align with the essence of your project, and then we begin writing. In the last 15 minutes of our time together, you'll share what you accomplished and also make commitments for your writing until the next time we meet.
Join in once a week–or twice!
Investment: $49 a month.
Need more accountability and feedback?
Accountability sessions are your answer.  Here you'll receive one private 15-minute session a month for just an additional $39. 
Total investment in yourself to finally make progress on your writing––$88.
No more fighting with yourself that you're not writing. I'm here to help you make your writing dreams come true!
Writing Circles Begin Tuesday June 13 and Wednesday, June 14
Bust Through Writer's Block!
Group RIM for Writers
Wednesdays, 1:00 – 2:00 p.m. PT – $47 per session
Come celebrate your freedom.
You know you need to sit down and write – your book, your blog, your course…
But you'd rather scrub the toilet, clean out the refrigerator, or binge on Netflix than sit down with your computer.
 Join me Wednesdays – from 1:00 – 2:00 p.m. PT for a group RIM® session.
RIM® stands for "Regenerating Images in Memory" and is a body-centered, transformational technique that frees you of negative thoughts, feelings, and memories, so you are empowered to live your best life."
 This ground-breaking technique dissolves hidden blocks and frees you from the fear of expressing your thoughts and sharing your wisdom.
 Be seen and heard.
 Free yourself and unleash your creativity.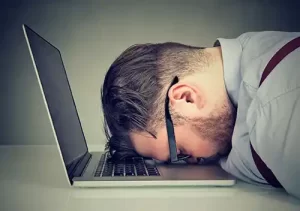 Would you prefer a one-on-one custom session?
Got questions about the writing circles?
Let's chat!
"Kathy Sparrow edited my first manuscript, Vista Nieve. Although I have written many scientific articles, this, a biography of the adventures of our family living on a coffee plantation on a coffee plantation in the Sierra Nevada de Santa Marta mountains of Colombia, South America, was my first book-length attempt. Thus, I was sensitive about my effort and unsure about the whole process. Kathy is a true editing professional, sensitive to the concerns of an author, and superb at calming the fears of a novice writer. She went over my manuscript countless times, and made numerous valuable suggestions along the way. I am pleased heartily to recommend her as a writing coach and editor, especially for beginning writers."
"My deepest appreciation and gratitude to Kathy Sparrow for guiding me from the start of the diary version of my book to creating a story that will change many lives. The power of my story will shine thanks to her wisdom, encouragement, and patience. Trust the process.
Trust Kathy Sparrow."
"As writers, we like to share ideas and stories that might help others grow. Our craft is thought-provoking, whimsical, heartbreaking, hilarious, healing, and, always, selfish. For we like to think we have the ultimate tale to tell.

Literary Midwife Kathy Sparrow is an award-winning author, ghostwriter, and publishing consultant who has been mentoring aspiring writers of non-fiction, fiction, and poetry for over two decades. Many have penned bestselling books because of her book coaching services.
Known as a "behind-the-scenes secret weapon" to thought leaders, Kathy specializes in the areas of self-development, leadership, and memoir. She was recently named one of the "Top 15 Book Coaches to Watch in 2023" by LA Weekly.
Kathy is the co-author and project lead of Ignite Your Leadership: Proven Tools to Energize Teams, Fuel Momentum, and Accelerate Results. Her novel, The Whispered Teachings of Grandmother Trout, is touted as the feminine version of A River Runs Through It. She is co-author of the children's books Stanky & Cece: Break the Rules (2022) and Stanky & Cece: Out of Control (2023). She is completing It's All in the Cast: A Fly Fisher's Guide to Presence, Power & Performance (2023). 
As a collaborative writer, she has ghostwritten books and blogs on the topics of banking, personal growth and development, memoir, and leadership, including The Precipice of Life: Leadership and Personal Growth Insights from a Mountaineer's Edge.
Throughout her career, she has worked with IDG Press (the former For Dummies publisher), Master's Press, Wish Publishing, ARE Press, and others. Her work as a journalist has also appeared in Saltwater Fly Fishing, Indianapolis Woman, Indiana Business Magazine, E magazine, Hudson Valley Magazine, and many more.
A university professor, she has taught writing in first-year writing programs, sophomore literature, theatre, and marketing for authors.    
Kathy has studied transformational methodologies with Jack Canfield, founder of Chicken Soup for the Soul and author of The Success Principles, Dr. Deb Sandella of The RIM® Institute, Laurie Seymour of The Baca Institute, and Renee Moorefield of Wisdom Works. She is a Certified Canfield Trainer in The Success Principles and Canfield Methodologies, Certified Be Well Lead Well Pulse® Guide, and Master RIM® facilitator. Kathy relies on the science of success tools to assist her clients in overcoming obstacles and mindset limitations, as well as identify how to create a life filled with vitality and wellbeing. Kathy has been recognized as Top Life Coach by Coach Foundation, one of the biggest names in the coaching industry. She holds a master's degree in English with a concentration on literature and cultural studies.
Kathy enjoys yoga, hiking, fly fishing, and adventures with her partner and family. She spends her time in LA and San Diego, and you can also find her in Colorado, Mexico, Costa Rica–or wherever her travels take her. Her websites are: www.kathysparrow.com and www.awritablelife.com