As a Literary Midwife, I collaborate with aspiring authors and thought leaders to finally get their books written.
With over three decades of experience in the publishing world, I know the ins and outs of writing, launching, and marketing your books.  Plus, I'm a practicing internationally bestselling author and ghostwriter. I know what it takes to successfully reach your audience. 
I believe that when an idea comes to us, the Universe is calling us to bring that message into the world. 
And…
It's our responsibility to answer that call and create the impact and influence to transform the lives of the people who need to hear your message. 
During your time with me, you can trust you have a partner who is aligned with your mission values and goals. We'll collaborate together to develop your ideas, strengthen your authorial voice, overcome the fear that keeps you from embracing your writing practice, and discover platforms to reach the perfect audience for your message.
I've developed a systematic approach that is also uniquely customized to your message and your goals to help you
achieve success as a writer.
I offer multiple packages that can be fully customized based on your needs.
While many people have ideas for a book floating around in their minds, not everyone has to time, patience, or perhaps skill to sit still for hours on end crafting a book that will grab–and keep–their readers' attention. 
That's where Ghostwriting comes in. 
I have been gifted with the unique ability to write in my clients' voices, using their tone, their cadence, and their choice of words. 
Need a Ghostwriter? Contact me, and let's see if we're a fit.  
You know you have a book inside you…
But you're not sure if you're ready for a long-term commitment with a writing coach…
And you know you need someone to hold space for you, be there waiting for you to sit your butt in the chair and start––or finish––the book, the blog, the course––your work.
You need a writing circle that meets at a dedicated time and place each week where you can share space with other writers who need similar support. You need a community!

Write Books that Change the World
We work collaboratively to efficiently gather your ideas, identify your theme, define your ideal audience and message to reach the goal of completing your book.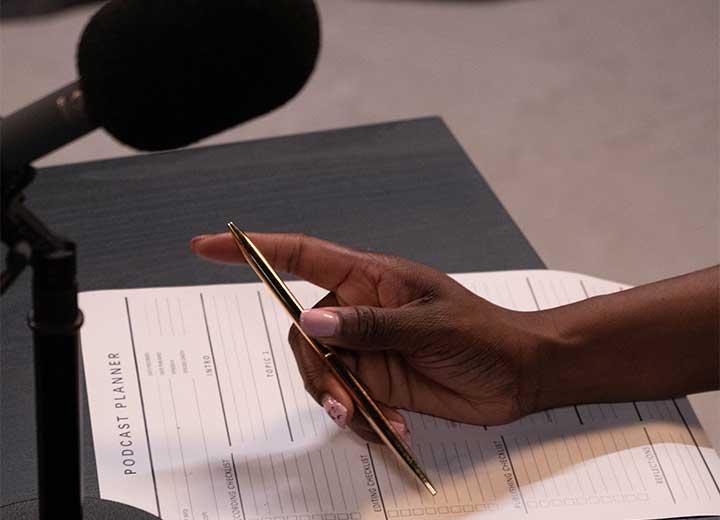 Creating an author platform allows your readers to find you. This is vitally important as you step out into the world with your message. Here, we strategize ways to increase your credibility and visibility through blogging, social media posts, and podcast appearances.
Write Blogs that Impact, Influence, and Transform
Over nine sessions, you'll learn the best way to speak to your audience, structure your blogs, and discover different platforms to increase your visibility. 
A Writable Life™ is a dynamic writing and publishing agency that connects our clients with the best providers of website design, social media outreach, and publishers to ensure that your message reaches your audience with the greatest impact. 
A Writable Life™ shares the messages of individuals who live life with a sense of purpose, courage, and wonder. Many of our authors—of fiction, non-fiction, and poetry—have been silent or silenced in the past and are now speaking out to inspire hope and healing for themselves, humanity, and our planet.
We assist aspiring authors and thought leaders in fulfilling their mission to impact, influence, and transform the world so that we leave future generations a much better place to live.
The goal is to provide you with an objective viewpoint of the structure of your book and give guidance on how to improve the readability, organization, and presentation (grammar, punctuation, etc.). I read your manuscript with the mindset of your audience to ensure the clarity and credibility of your message.
When you are finished writing your book, it's imperative to have another set of eyes on your final draft before you send it off for publishing. We often discover that what we believe is clear might not be to our readers.  Errors in grammar, punctuation, often slip by as well. Don't make a mess out of your message.
Someone is waiting to hear your story.

We might never know whose life might be saved through our books, blogs, and beyond.
Someone is waiting to hear your story.
We might never know whose life might be saved
through our books, blogs, and beyond.
While there are many people who could help you with your writing goals, I combine my almost three decades of practical and technical experience in the traditional publishing world with my knowledge of the writing journey as a practicing writer and an award-winning author.
Isn't it time you put your writing goals on the top of your list?
Our stories hold power. 
Our stories impact the lives of individuals, families, and communities.
Our stories influence the future of generations to come and have the potential to transform this world into a better place for all.
So if you're ready to finally write that book, I'm ready to hold space for you to:
Discover more about yourself.
Courageously write your message.
Be seen, heard, and valued for your knowledge and expertise.
"Kathy Sparrow is a brilliant writer and editor.  She provides content design, editing, inspiration, and a behavioral understanding of what it takes for you to write your unique book.  She has been a huge support to me in moving forward in my writing.  If you want to work with someone who can provide all of the above, plus an ability to affirm your voice, read your words, and magically bring to life the spaces between your words, then I highly recommend that you work with Kathy Sparrow.  The world is asking for all of us to share our gifts, our stories, our wisdom at this time. You will do well with Kathy's support."
Dr. Anita L Sanchez, author of international award-winning book, The Four Sacred Gifts: Indigenous Wisdom for Modern Times, Simon & Schuster
Studying with others is one of the best ways to learn. The courses I offer provide opportunities for committing to a writing practice, developing your author's voice, and engaging in powerful feedback sessions. Whether you want to learn how to blog, capture your family's legacy stories, or write to heal, the courses I've created will guide you along the way.
"As a transformational messenger coach, I care deeply about the messages that cross my desk AND even more about the people who have poured themselves into the writing of them. When I was inspired to expand my business, I was afraid to hand some of the work off and prayed for someone who not only had phenomenal writing and editing skills, but who cared as much as I do. It was a tall order, and Kathy Sparrow has over-delivered. Her coaching is powerful and clear, her writing and publishing expertise is deep and wide, and her commitment to the transformational process for all of us makes her one of my favorite team members. Thank you, Kathy!"
"Kathy Sparrow, I cannot express the depth of my appreciation. Thank you for seeing the potential in me and spending the time to be my coach, helping me to find my writing voice, and for being my mentor, guiding me in the world of the written word. And thank you for partnering with me to get this book published. There will be more!"
"As a brand new author, I knew little about how to write, organize, publish, or market my book. Kathy led me out of the dark and into the sunshine of owning my story and becoming a published author! She connected me to an affordable publisher and a graphic designer who created the perfect book cover. Kathy also patiently read and re-read my manuscript, adding a perfect phrase here, restructuring a sentence there, contributing to my message that continues to reap high praise from readers and attract clients to my coaching practice. She is a leader in her field and a valued key to success for new authors."
A Personal Message from Kathy
I know what it's like to fear having your stories and messages be seen and heard in the world. I know what it's like to ask:
"Who am I to write this book?"
My questions to you are: If not you, who? If not now, when?
Our experiences hold a wealth of wisdom and transformation for ourselves, our families, our community, and quite possibly the world.
When I was 16 years old, I was told by my high school guidance counselor that I would never be a writer. And for a time, I believed him.
Fortunately, the call to write became louder than his misplaced mandate for my life.
Having struggled with these doubts and fears of writing and overcoming them, I have the experience, knowledge, and patience to guide you through the writing process and conquer the blocks that keep you from being seen and heard in the world. I offer you the gift of accountability so you can reach your dreams and goals.